The Kenyan startup SolarFreeze received recognition as the best African startup for energy access during the RES-EXPO "Renewable Energy in East Africa: New Frontiers" conference at Strathmore University in Nairobi, Kenya. SolarFreeze was awarded the Africa Energy Prize by Enel X and the Swiss group Seedstars for its innovative solar-powered system which enables small farmers and local merchants to refrigerate products without having to hook up to the electricity grid. SolarFreeze will take part in a quarterly plan offered by Seedstars which includes acceleration services and financial support, worth about $50,000.
The RES-EXPO conference was organised by RES4Africa - Renewable Energy Solutions for Africa - an association which promotes the spread of renewable energy in Sub-Saharan African countries. This is in response to the growing demand for energy, which is essential for the development of local communities. The conference was attended by representatives of the Kenyan government, international financial institutions and regional and international organisations, as well as private companies, the academic world and civil society. The aim was to share useful strategies for accelerating the transition towards renewable energy sources. Riccardo Amoroso - Enel X's Head of Innovation and Product Lab - explained how a series of startups promoting unique energy projects were identified in the selection phases for the Africa Energy award, particularly in light of the complexity of the vast African continent.
Amoroso stressed how these new business models, which combine socio-economic growth with the development of commercial and productive activities, are essential for making Africa's future greener and more sustainable.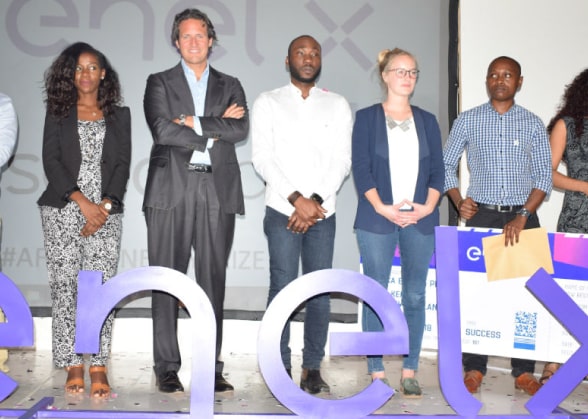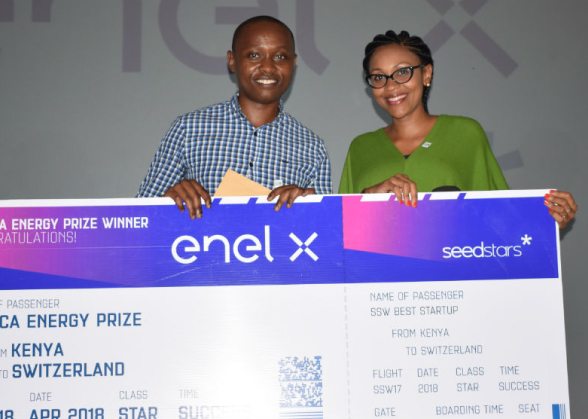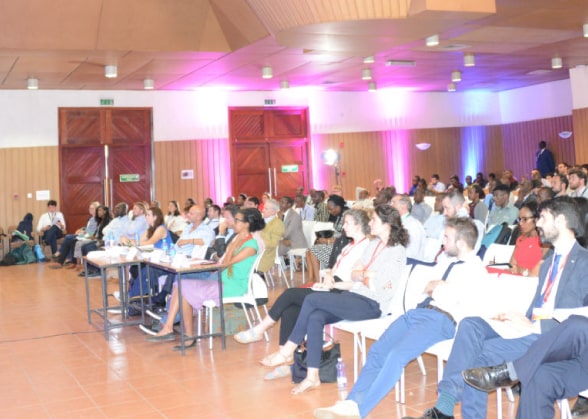 Enel's collaboration with Seedstars began when the two companies signed an agreement in July 2017. Seedstars is a group of Swiss companies operating in 80 countries with the aim of impacting emerging markets with startup scouting, company-building activities and acceleration programmes. Seedstars World, a competition for world-class startups, is its flagship project. The two partners reached out to small entrepreneurs who presented innovative energy proposals focused on electric mobility, accumulation, distributed generation and energy efficiency, thereby contributing to the achievement of the United Nations' Sustainable Development Goals (SDGs). Particular emphasis is placed on Objective 7, which calls for the guarantee of clean energy at affordable prices for everyone.