Charging the e-Mobility Journey
In a world moving towards decarbonization, our mission is to facilitate the energy transition of public and private transportation. Our goal is to increase awareness and to present Enel X as a catalyst for electric mobility around the world, offering innovative solutions for individuals, public administrations and companies. Our portfolio of electric vehicle (EV) charging solutions is designed for private, public and corporate use, both inside and outside urban areas. We aim to be in the right place, offering the right power at the right price.
Our Solutions
JuiceBox
Our connected, safe and compact charging solution allows for a seamless charging experience up to 22kW. This cutting-edge technology is made of recycled plastic, embodying the Enel X commitment to the circular economy and to innovation. Available in an elegant design, JuiceBox was awarded the Compasso d'Oro award for industrial design in 2020.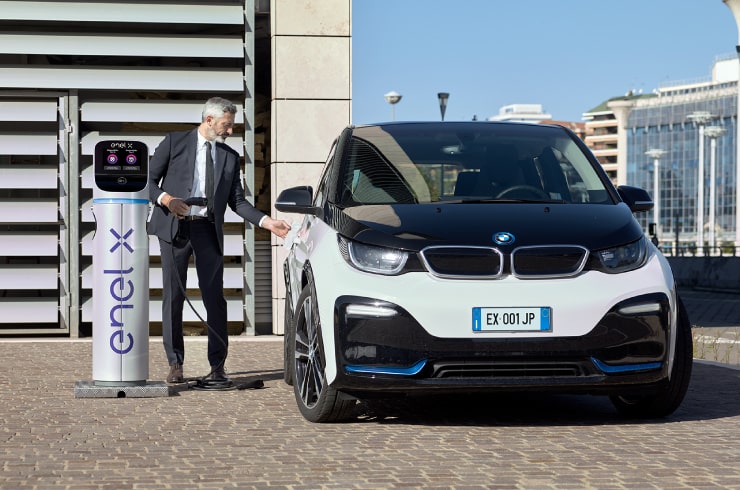 JuicePole
Our open-air charging solution designed for urban public use, at strategic mobility locations or in company parking lots. It can charge two electric vehicles at the same time, providing up to 22 kW from each outlet. Made of recycled plastic, the JuicePole won the 2020 Compasso d'Oro award thanks to its elegant and innovative design.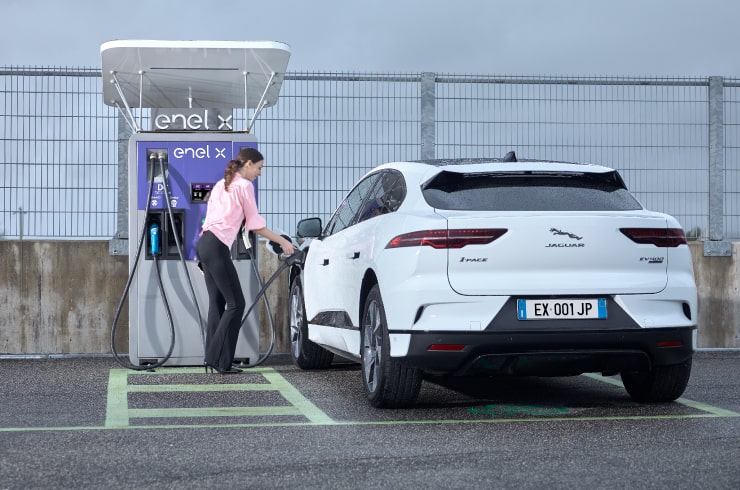 JuicePump
Our fast-charging infrastructure for electric mobility on high-traffic roads, with charging power ranging from 50 kW up to 350 kW with ultra-fast technology in direct current. Modular and high-performing, the JuicePump can fill up an electric vehicle in as little as 20 minutes.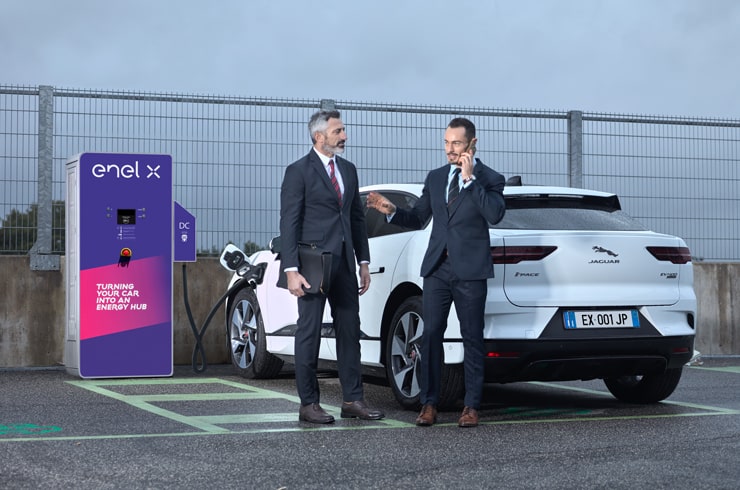 Juice2Grid
Our bidirectional charging station with vehicle-to-grid (V2G) technology can charge your electric vehicle battery pack and also return energy back to the grid in accordance with regulations and user preferences. It allows you to turn your electric vehicle into a battery on wheels, with interesting possible applications.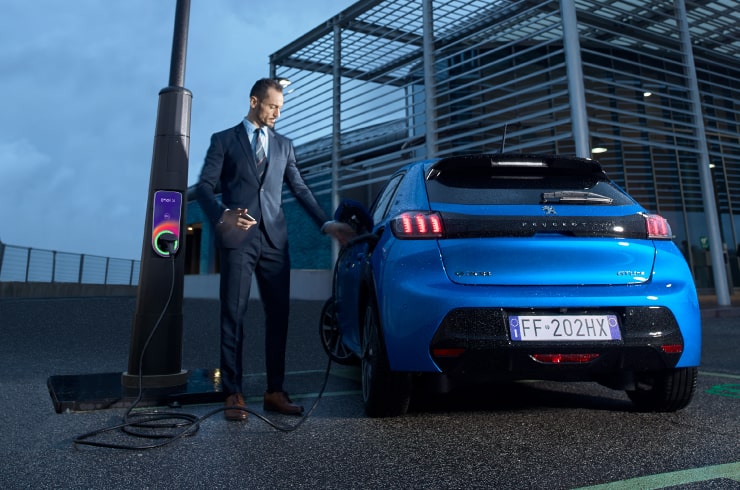 JuiceLamp
A perfect example of one piece of integrated infrastructure that delivers multiple services. This solution combines latest-generation public lighting with two EV charging points on the same lamppost. It also monitors air quality and provides video surveillance.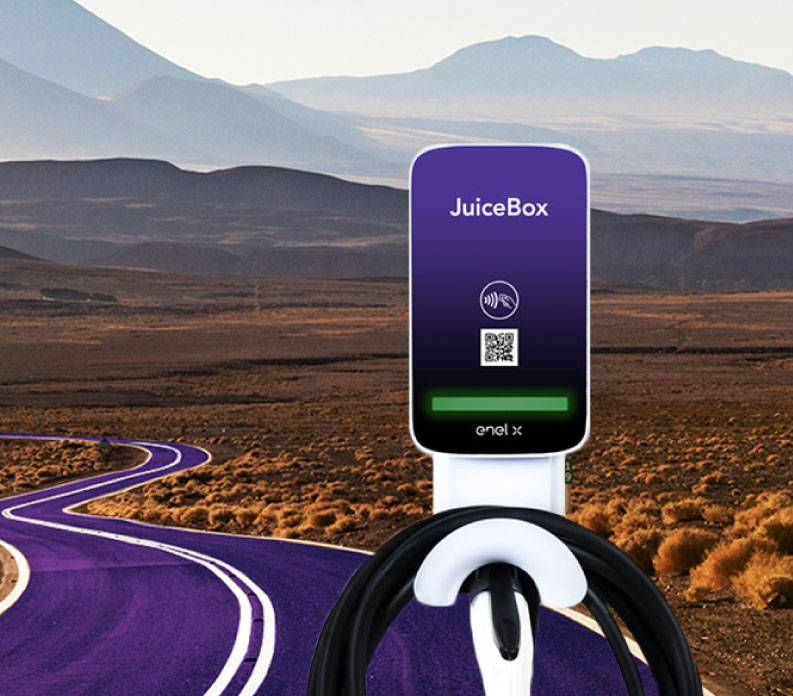 How to recycle plastic to make charging stations even more sustainable