The Energy Enabler for the Top e-Competitions in the World
At Enel X, we are committed to developing innovative products and advanced charging solutions for a sustainable world. Not surprisingly, e-Mobility is one of our six main focus areas. 
We hold a leading position at a global level in this sector so it is natural that we have taken on a key role in the four great e-vehicle competitions: Formula E for cars, MotoE for motorcycles, ETCR for touring cars, and the Extreme E off-road SUV racing series.
These championships don't just bring us together and entertain us — they also showcase how we find, feed, fuse and fine-tune advanced technologies that protect the environment. For Enel X, eMotorsports are a testing ground for avant-garde solutions — helping us bring innovation from the race track to the street.
Why Partner with Us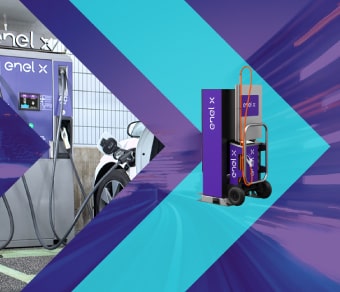 Competition Smart Chargers
We are committed to developing safe, smart and cutting-edge charging technologies to power races that are both thrilling and sustainable. Discover all the solutions in our eMotorsport portfolio, or we can work closely with you to design a tailor-made charger for your competition.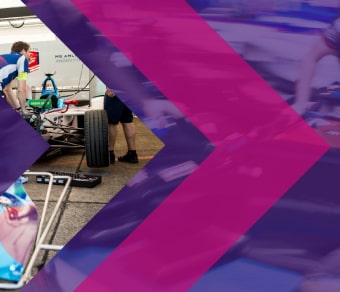 Grid Design for Smart Racing Circuits
Thanks to Enel X's unique experience in the integration of renewables into microgrids, we can fully electrify the racing circuit — from the network to the vehicles themselves. Our experts can design a local grid for your circuit and develop a recharging infrastructure that will include Enel X certified fast chargers.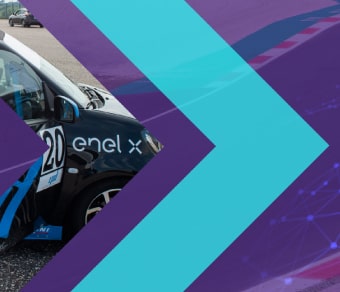 Technical and Engineering Support
Our technicians and engineers use cutting-edge technology to test and monitor product design, performance, and compliance in the run-up to the competitions and during the race, all with a view to advancing sustainable innovation. We provide support at the regional, national and global level as well at every event and championship launch test.